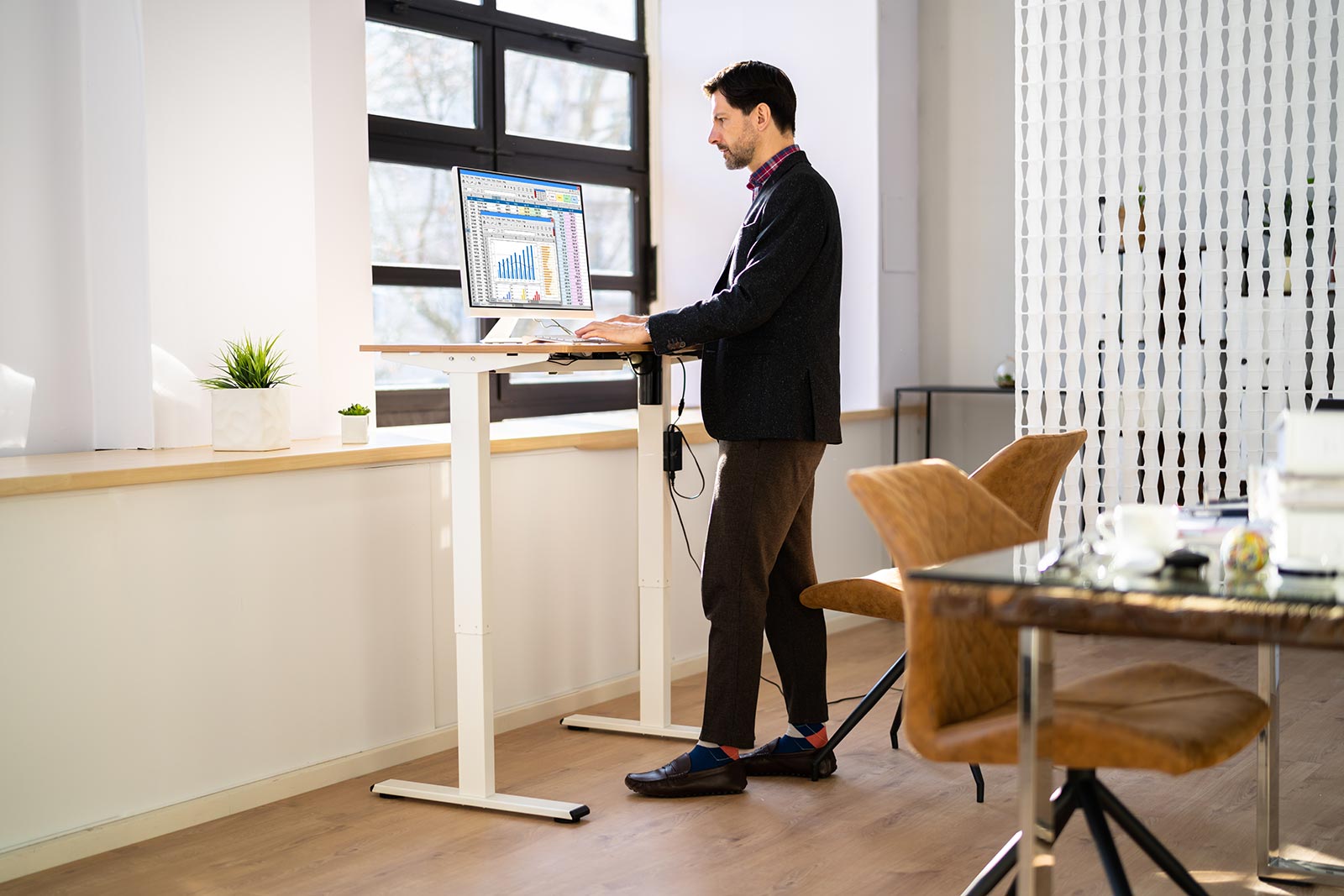 Workplace Wellness: Movement is Key
Working from home or from your neighborhood cafe or coworking space is a wonderful perk that employees across the globe in all industries are enjoying. The flexible lifestyle results in a happier and more productive workforce. But it can be a real pain in the neck. Literally.
Don't stay still for too long.
Sedentary working over extended periods of time causes a host of aches, including back and neck pain, migraine headaches, eye strain, and carpel tunnel. And in addition to physical ailments, restricted muscle movement also reduces workplace mood, focus, and productivity.
Movement is key. You need to maintain a healthy balance between sitting and standing. Frequent movement breaks, such as a quick walk to another room or area while on a phone call or a brief stroll around the block, are all you need to avoid stress fatigue on your body and mind.
Create a workspace specially fitted for wellness.
For the ultimate comfort, invest in a few workplace essentials. You should have an ergonomic chair with lumbar support for your spinal curves and adjustable seat height for optimum posture and relaxed muscles. Another must-have is an electric standing desk that achieves full height adjustment at the ease of a button. Standing desks allow you to move without even leaving your workspace.
Check if your employer offers a stipend for such workplace wellness perks, and also make sure that these amenities top your list when searching for a coworking space.
Click here to learn more about workplace wellness solutions at Your Third Base.